On Sunday, 29th October 2017, we were tasked to stream live to Oli 96.8 FM Facebook Page. For those not aware of this channel – Oli 96.8 FM is an Indian Language Radio Channel under Mediacorp. Before today, they had a singing competition via their radio channel. So this day was the finals for this radio competition. Other than just hearing the voices, they wanted to show the contestants Live on Oli 96.8 FM Facebook page.
This is where our team was called in to set up the equipments.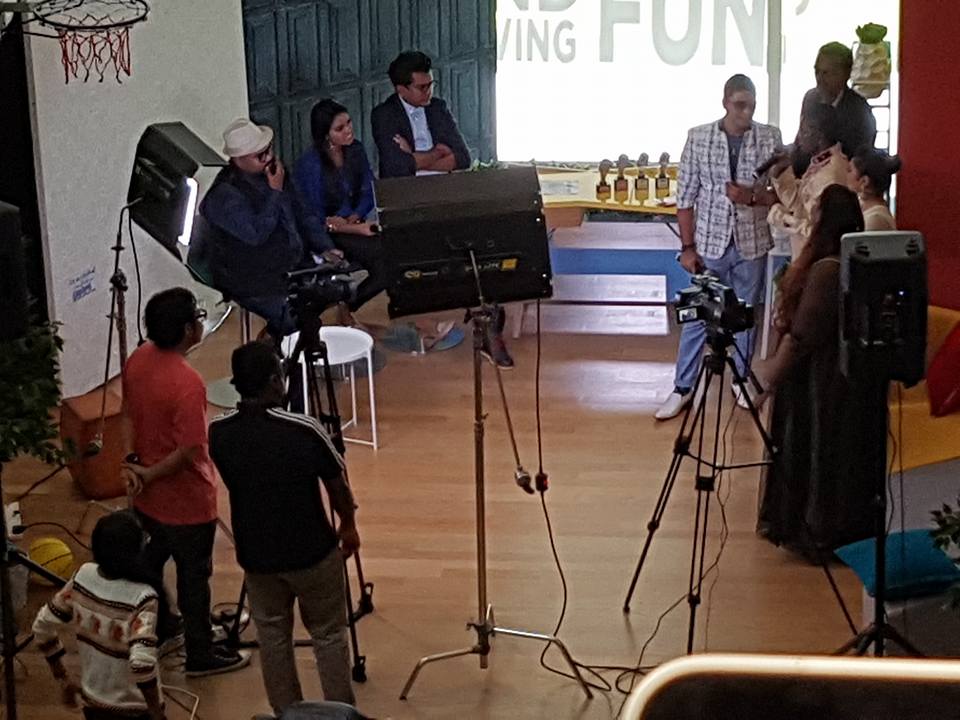 The following was requested.
2 x Video Pro CamCorder Cameras. 1 x Camera Operated and 1 x Static View Shot.
2 x Kino Lights
2 x Speakers with Sounds System with 3 Wireless Mic. 1 Mic will be switch for Guitar Audio.
Live Streaming Equipments
The whole program lasted about 90 minutes. Started streaming live at 8.30am and ended around 10am.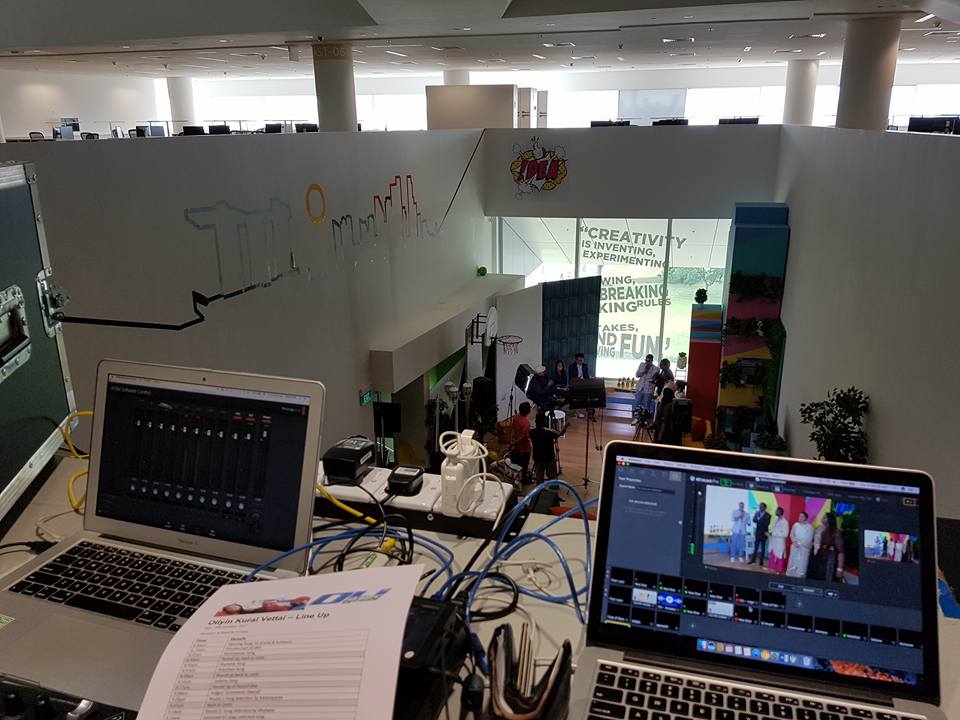 Above a picture shot from our console area.
https://www.facebook.com/Oli96.8FM/videos/1532523506837755/
Watch the post recorded video above.
Contact us for our Live Streaming Services