How we started?
We didn't start having video cameras or even the mixers that we have now. The first streaming session was  with a hand held camera and a simple video capture device as shown below.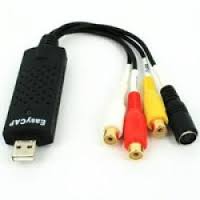 In fact the first time we were doing this was for a free  religious event (Majlis Selawat ke Atas Rasulullah) in a mosque and we didn't really know how it works. Being web developers and trained in it, we didn't have the slightest idea about audio or video.
However we took our friend's challenge and did some read up on the equipment that was required as it was another kind of web services that we developed.
The broadcaster back then was the free USTREAM services streaming through Adobe Flash Media Encoder and an old Windows laptop.
Another company provided the sound system and as you have already read, the video was from a Hand Held Camera.
The Learning Process 
Throughout the years, we continue to support this same event platform (Majlis Selawat) and another Audio Visual company came in to support this event as the event grew in size. Basicly we understudy them through out the years especially to learn about Audio Mixers and Video Mixers. Despite using old technology and video cameras (non HD),  we continue to support and sponsor this effort and eventually grew our equipment little by little. We started to invest in BlackMagicDesign capture cards which was more stable than the above capture card.

Born out of necessity, the equipment grew based on a need to need basis. First it was stability, by upgrading to this video and audio capture device, second it was investments in laptops. We need a more reliable laptop and softwares that could stream the videos. Adobe Flash Media Encoder was alright but we needed more power and control over what can be broadcasted out there example – overlaying titles, subtitles, logos, etc.
That's where we looked into USTREAM producer and eventually to what we have now WIRECAST Pro software which allows to stream to multiple platforms like USTREAM.tv, Youtube, Facebook (Only recently), WOWZA and more all at once.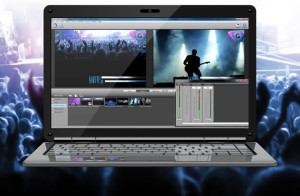 The next investment was HD Pro Cameras because we could not keep borrowing and loaning from other people because the company that we were borrowing from also had their own video projects to shoot and often the schedule clashes with ours. So our first camera is the Panasonic AC90. We were not schooled to handle such cameras  so it took us a while to figure out how to manage this equipment and the learning journey continue until this day.
The Projects & Hard Lessons
Despite the lack in infrastructure we keep pushing this service forward and continue investing in acquiring more knowledge in this area. We have had projects under MUIS (Islamic Religious Council) for an islandwide broadcast during Ramadan campaign in 2011 and 2012 and many more. There were a few events that Live Streaming failed due to Internet Connectivity and we also face hardware issues such as over heating. As our machines operates from 5 hours to 16 hours a day, such problem will exist and the hardware may face various problems – audio out of sync, shaky images etc.  Those were hard lessons that we learned from and we understood that proper equipments goes a long way. Never compromise on it.
Internet Connection
In our agreements with our clients, we always put a a clause that internet connectivity can break anytime due to high bandwidth streaming. It is very difficult to say when the TELCOs that provide the internet be it Singtel, Starhub, M1 or others won't lose connectivity. Its beyond our control however we do provide back up measures such as 4G connectivity.
This industry is much helped with the now 4G and fibre broadband speeds that we enjoy at home or at the office today. It was very different in 2010. Today you can stream almost anywhere in Singapore.
Conclusion
With todays technology, we can easily see people streaming their videos from their phone to Facebook or Youtube. However if you are running a professional event, you may not want to compromise on the equipments. Do think about it.
If you need consultation on this matter, feel free to give us a call/whatsapp at 9452 0491 (Fadzuli) during office hours – 10.30am to 6.30pm  (Mondays to Fridays). You can also email at us at [email protected]