Are you a trainer or event organiser looking for a venue for your training?
Do you need to record your training sessions?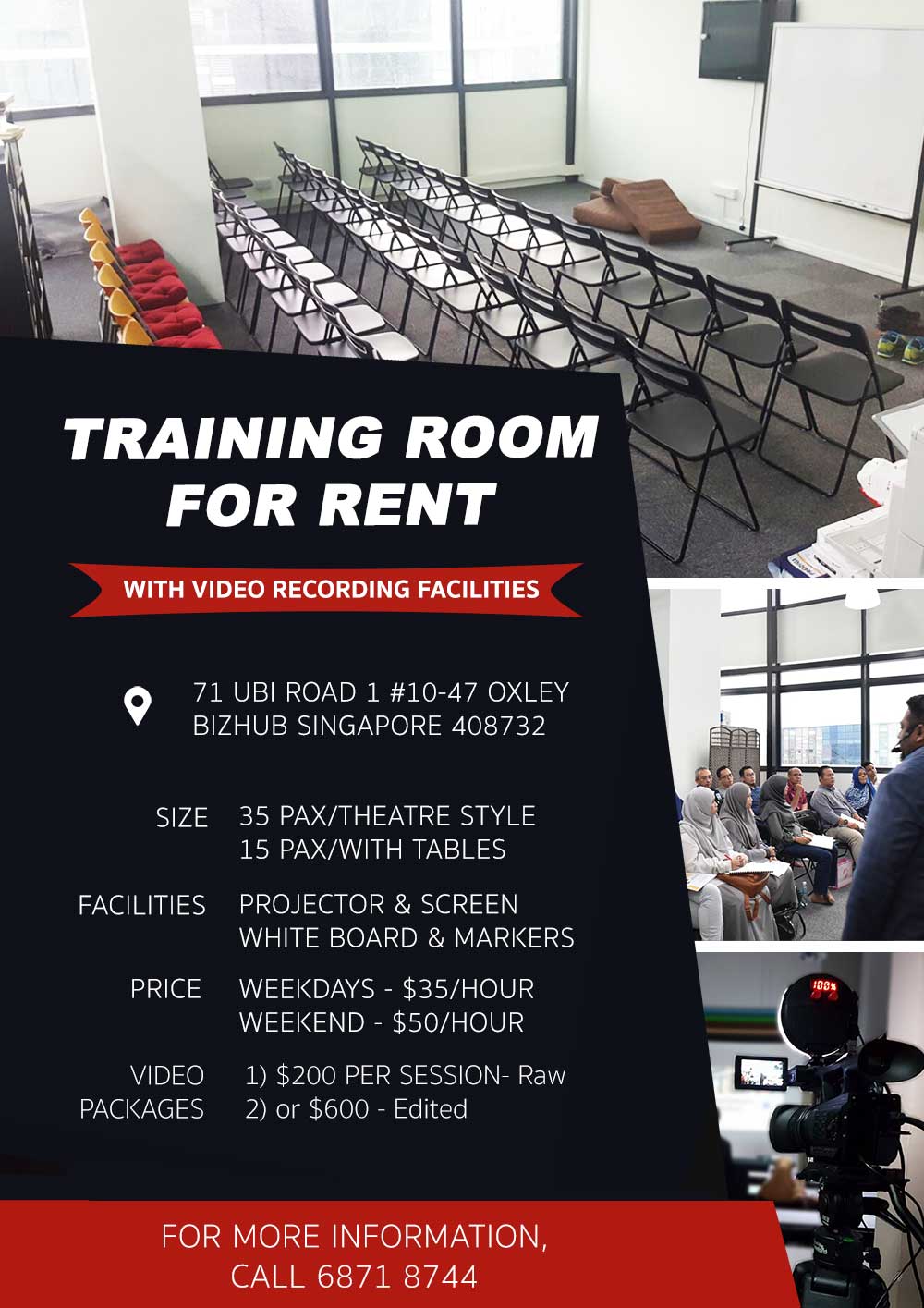 Training Room Location:
71 Ubi Road 1 #10-47 Oxley Bizhub
Singapore 408732
Seating:
35 pax / Theatre Style
15 pax / with Tables
Facilities:
– Projecter & Screen
– White Board with Markers
– Free Internet Wifi
– Sejadahs & Telekung available for Muslim Prayers
– Wireless Microphone or Clip Microphone available upon request.
Fees:
$35 per hour ( Week days )
$50 per hour ( Weekends – Friday, Saturday & Sunday )
Min 2 hours booking.
Optional Services:
1) Availability of AV technician: $50 per session ( 2 hours )
2) Video Recording: $200 without editing. ( 4 hours block )
or $600 with video editing. ( 4 hours block )
3) Live Streaming – Streaming for Free or Pay Per View? Starts from $300 and above.
1) What does the $200 video recording consist of?
– Availability of Cameraman.
– Video Mixer and Video Director to switch your video and powerpoint.
– Video Recorded in 1080i quality.
– 2 types of video – Mix Video and Video of Speaker.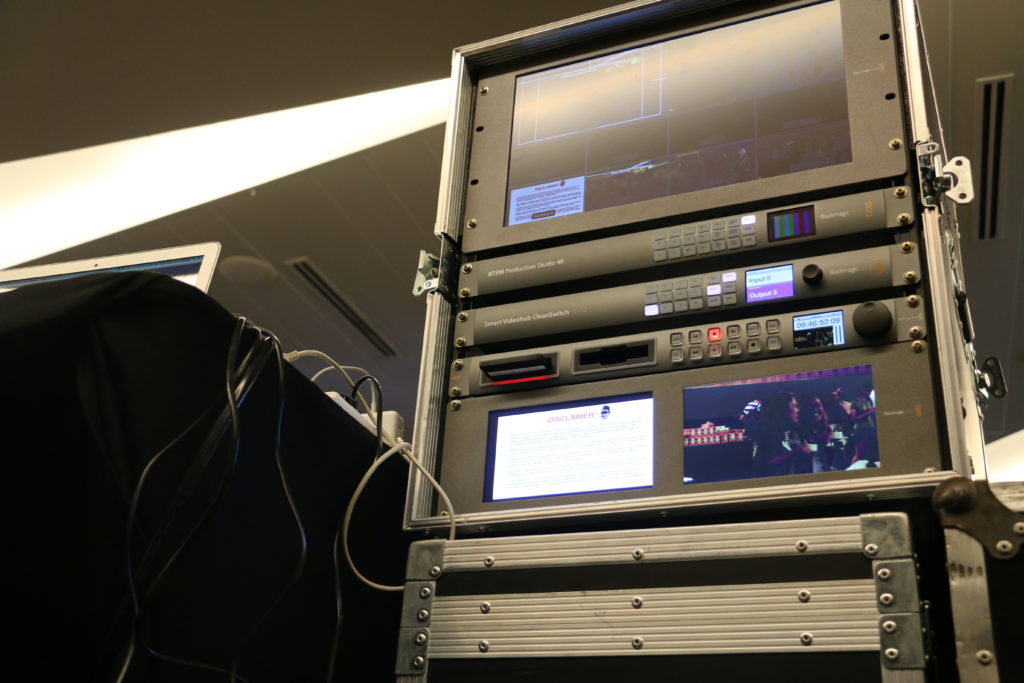 Mix your video. What does that mean?
It means that while you are speaking and explaining about the powerpoint slides, our video director is able to switch between slides and video captured from our camera.
2) What does the $600 video editing consist of?
– This package includes the above $200 package.
– Cleaning of audio inefficiencies and jerky videos.
– Package the videos in smaller portions. 30 mins or 1 hour clips.
– Customise video introduction.
3) Live Streaming Packages
This depends on where you want to stream the videos.
– If you are streaming to Facebook or Youtube or any other Free Video Platforms – $300.
– If you require your audience for the Video stream knowingly as Pay Per View, a third party platform will be required. Setup Fees applies.
Visit us for demonstration of our venue and video recording services.
FOR ENQUIRIES & VIEWING
Please call/sms/whatsApp Fadzuli @ 9452 0491
You can also email to [email protected]